My brain is a literal symphony of book ideas right now. The only problem is, this symphony is horribly out of tune. It's like everyone is singing all at once, at their own volume, and on whichever note they choose. What I'm saying here is, I have more ideas than I can possibly begin to write about.
Where do I even begin? I have so many stories to tell, so many poems to share…some days I feel like the creativity is just pouring out of me, but others I feel overwhelmed by the amount of things about which I want to write. It can be a struggle to get the ideas out of my brain and onto the page. I know, it sounds like I am whining. Okay, maybe I am just a bit. (I don't know if any of you will understand where I am coming from, but if you do I would appreciate some input in the comments.)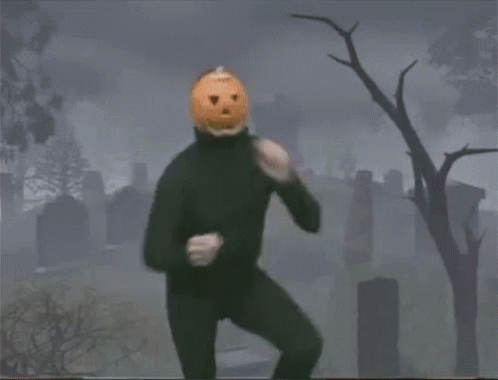 I truly do thrive this time of year, but then time begins to feel so fleeting and finite and I have all these things I want to do before the month of October ends. Maybe it's because people move on to that other holiday once it hits November. You know, the one with the fat ass in the red suit that pulls repetitive B&E's, the sickening commercialist greed as a way of showing love, and the most annoyingly cheerful music played on an incessant loop? Yeah, that holiday. Don't even get me started on the people who come at me because I use the abbreviated name for it that begins with an X. I just really loathe that holiday season. I have many reasons, some tied to my childhood and others brought about by observations in my adulthood.
Spooky season doesn't last long enough. True, in my own life, it is always spooky season. It's just that I worry that others may not be as receptive of what I have to give during the other eleven months of the year. So then my brain begins to panic a little. That is where the overwhelmed feeling comes in. In a perfect world, I could write full time, all year, and be the happiest little freak in the cemetery. However, in the real world I must still hold a viable career that pays the bills. Writing does not currently do that. My dream career is being somewhat stifled by the necessities of adulting.
You know, I didn't intend for this to turn into such a whine fest. I'm better than this. Forgive me. This blog is supposed to be entertaining, dammit. I will end this post on a lighter note: today I finally procured a spooky item I have wanted for quite some time. I am now the proud owner of my very own neon bat lamp. It's purple, it's awesome, and it's mine.
So, there is something to be happy about. Y'all know I love bats, and the bat lamp is going to look so good hanging on my wall. Thank you for listening to me ramble about insecurities and holiday loathing. Much appreciated. I promise, the next post will be less depression and more spooky goodness. If I fail you, feel free to kick my twisted little ass.