I can't recall, but I am pretty sure I entered this world kicking and screaming. It was not long after midnight, under a Blood Moon, in the month of October. On this very day, in fact. I won't say exactly how many years ago, but we will just say I have had my share of experience in life. So, however many years ago on this day, your Twisted Libra came to be. (I'll give you a moment to either applaud or curse the gods.)
A fun fact about my birthday is, I share it with Dracula! Well, sort of. You see, long before he brought the legendary vampire to life in the 1931 Universal hit, Bela Lugosi played Dracula in the stage production. While he was not the first to grace the stage as Dracula, he was certainly the most iconic. He gave his first performance as Dracula on October 5, 1927. This was the birth of the most well known version of Dracula in modern pop culture. So, in a way, Dracula and I were born on the same day!
At this point you may ask, what does the one and only Twisted Libra desire for her special day? Not much, really. It is enough that you stopped by the cemetery to say hello and read this post. It warms my twisted little libra heart, I swear.
So, who wants to throw a party in the old boneyard? Let's celebrate! Oh, and don't worry if you didn't bring a gift. I have plenty of possessions. (Both objects and souls.) But, if you want to do a little something for me…I have some ideas. You can follow this blog, like this post, follow/comment on the Twisted Libra social media…these things mean more than you know, and would certainly brighten up this girl's bday! You can accomplish any or all of these birthday tasks at the Twisted Libra Cemetery website www.twistedlibracemetery.com because everything is buried there in one convenient plot!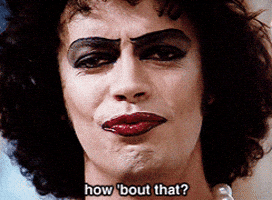 If you have made it this far, thank you. I look forward to bringing many more creatures and stories to life for you all. Your support is invaluable, and you have an open invite to hang out in my cemetery any time! Now, call up the souls from the catacombs, pour me a chalice of A Positive, and let's throw a party that will wake the living! (The dead have already risen within these walls!)