Most of my posts lately have been about my upcoming book or about Halloween. Now, there is nothing wrong with that, but this morning the muse struck while I was out walking my beloved animal companion and I wrote something new. It has nothing to do with a cemetery, or death, or anything truly spooky.
Relax. It isn't the end of days. I just wanted to write something about what was in my heart this morning. I hope you all enjoy it. This won't make it into the story books, but maybe someday I will release a collection of my non-creepy poems or something. We shall see.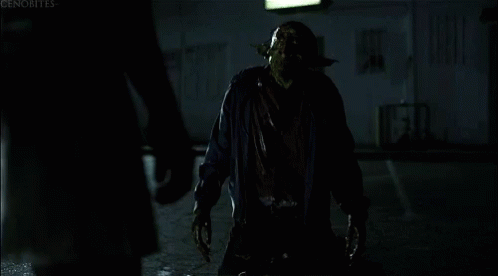 So, without further ado…
The clouds hang heavy in the sky,
Grey and thick with rain.
Puddles become tiny mirrors along the path.
The tranquility of their stillness is such that,
I side-step them all, refusing chaos.
A soft breeze swirls around my face,
Carrying a gossamer mist.
Everything smells musty and damp,
But in a way which makes me smile.
For these dreary days are my favorite.
As I venture further down the path,
I begin to feel whole once again.
Nature is surrounding me,
With signs that I belong here.
Clouds and rain and gentle breezes;
These are things that heal my heart.
I am wrapped in the quiet poetry of the natural world,
As it sings a song only I can hear.
©2020 by Kelly Michelle