Have you ever looked back at something and thought, "Damn. I could have done so much better"? I think we all have. Be it relationships or professional endeavors, we all can agree that hindsight is 20/20, right? If y'all have spent even a few minutes in the Twisted Libra Cemetery, you know that my books are my passion. Hell, my writing in general is my passion. So, you can imagine how amazing the next book is going to be when I tell you that I am taking the first two out of print…
Wait….WHAT?!!!! Yes, you read that correctly. I Scare My Own Family and Craving the Darkness are being permanently interred within the graveyard walls. Don't misunderstand; I am immensely proud of both these books, and the second one has the most incredible illustrations (thanks Shellie!). It is just that I have a completely different vision for the stories I want to tell and the book I want to write. My next book will take both the other books and combine them in a unique way. Most of the stories will undergo a rewrite of sorts, so when you read the new book, you won't be just rereading old material. I promise.
The forthcoming book will have new stories, new characters, and will actually be interactive with the reader. If the fates allow, my talented illustrator will be returning to help me bring this monster to life. I can't really give away more than that for now. I am aiming for a 2021 release, but if it takes longer then so be it. This is going to be such an incredible story, and I do not want to rush things. It definitely won't be ready by spooky season, but that's okay. Trust me, it is going to be worth the wait!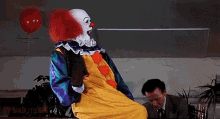 So, what does that mean for the books that are out now? Well, like I said, I am pulling them out of publication. For personal reasons, I will be breaking away from Amazon publishing. Any copies of these first two books can be considered collector items, I suppose. If you haven't gotten a copy of either of them, you should probably run and do so now. I am taking them away at the end of this weekend. In case you want your own, now "collectible", copies of my first two books, they can be found here for the next 2 days: https://www.amazon.com/~/e/B085PSVWB5. After that, you will have to wait for the new book before you can enjoy the wicked little delights I have already released. And now for some gratitude…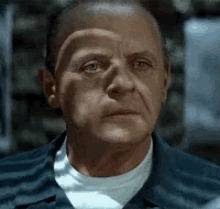 I want to thank every single person who supported me through the creation and publication of the first two books. That encouragement and love meant so much more than you will ever know. For all those who bought copies, shared links, posted pictures, gave reviews, and helped spread the word, I love you always. Your appreciation for my work has given me the courage to undertake this new direction in my writing. I hope I can make you all proud with this next project! I want to say more about what is to come, but for now I think it is best to simply say thank you, I love you all, and I am ready to close the current chapter on my life as an author.
Greater things are coming soon. Twisted Libra is about to kick the door down and flood the universe with some bad ass spooky goodness! Stay tuned, my lovelies!
(As always, if you enjoyed this post please check out my creeptastic little cemetery where all my wicked little delights currently reside! You can find it here: http://www.twistedlibracemetery.com)