What a lovely, rainy day it is here in the cemetery! I hope it is raining where you are, unless you had outdoor plans. In that case, I hope it is whatever you deem to be pleasant. Your Twisted Libra has been quite busy as of late. Blogger, book writer, photographer, and now podcaster. Wow. Any passion worth pursuing is worth stretching yourself positively thin over, right?
Don't worry, I am honestly happier than I have ever been! I am taking on a lot, but I love what I am doing. No complaints from me. Speaking of my recent endeavors, have you listened to my new podcast yet? Episode 1 is out now! It is only a little over 10 minutes long, so not a huge commitment on your part. You can listen at Anchor FM or on Spotify, and the Spotify users get access to a poll and Q&A section! Also, both sites offer you the chance to send me, your adorable little Twisted Libra, a voice message! Go ahead! Try it! Who knows, maybe YOU could end up in the next podcast!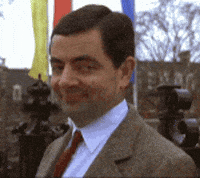 I will post the link at the end of this blog. In the meantime, what topics do you want to hear about? Let me know in the comments what spooky types of discussions tickle your dark fancy! I already have the next episode planned, but I am always willing to make room for your input. You can feel free to comment here, or on any of the Twisted Libra social media. Just go to http://www.twistedlibracemetery.com and step into the séance parlour! There you will find all the delightful ways to contact me. Just be careful not to summon another demon. The last one took forever to put back, and I think he stole my Altoids.
That is pretty much all I have for you today, my lovelies. Thanks for stopping by the ol' boneyard to check up on me. I am working on so many awesome things for you all to enjoy. I may have some new photography soon. The link to my Instagram is – you guessed it – over in the séance parlour. So feel free to roam around the cemetery, and please do go give my little podcast a listen! You can find it on the main cemetery website, but also here: https://anchor.fm/twistedlibra