For my latest episode of Dancing Among the Remains, I used a few sites as references. I added the links for these sites to the show description, but I'm trash and couldn't figure out how to get them all to work correctly.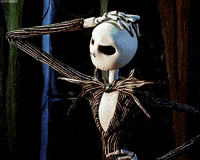 So, here are the links for Episode 7: https://thefuneralsource.org/hi0301.html https://www.yourfuneralchoice.com/how-did-funerals-originate/ https://www.goodfuneralguide.co.uk/2012/03/victorian-deathmyths/
Remember, Dancing Among the Remains is available on Anchor FM, Spotify, Apple, and Google! If you're on Apple, please rate me. If you're on Spotify, be sure to check out the questions and polls in the episode descriptions! Invite your friends to come hang out in the cemetery! All are welcome!