I have been seriously neglecting my blog. I don't mean to, it's just that I have had a difficult time focusing lately. Maybe it's the rush of the holiday season; maybe it's that I have given myself too many tasks; whatever the reason, I feel like I have more free time than ever, and yet no time at all. Can a person really be relaxed and overwhelmed at the same time?
Leave it to me to complicate life. I want to do so many things. I want to finish writing my books. I want to put more effort into my podcast. I want to keep this blog up. I want to read the entire Vampire Chronicles. I want to create year-round spookiness for you all to enjoy. And I kind of want to nap until after New Years. I don't wish to complain; my life is pretty good right now. Better than it has ever been. I just feel like a piece of taffy being split between several people.
It's not burn out. I have plenty of awesome ideas to bring to (after)life. Maybe it's a lack of motivation? True, when I have way too much to do, I tend to shut down and accomplish nothing until I am pressed to do so. Funny, people always claim that they would do so much more if they only had the time. I said that myself in the past. Now I have ample time and I feel frozen in place. Why is my brain like this? Why do I merely tread water when I want so badly to reach the shore?
Okay, no more self pity. And no more neglecting this blog. I appreciate all (three) of you who read this. It means a lot to me. I'd rather have a handful of loyal readers than a mass of popularity bots. I am not in this for money, fame, or social media likes. I am doing what I love. I am following my passion. So, if only one person ever reads this or hears my podcast or buys my books, then so be it. I am on the right path, and living my own little dream. I need to stop feeling overwhelmed and start creating again. I can't let my own expectations get the best of me like this. I have to remain calm. I have to stay focused.
No more mopey Libra. Many would love to have the opportunities I have been afforded. I can't sit by and let them pass. I'm going to stick my big ol' butt out and let the creative bug take a huge bite! No more being sad and unmotivated. No more allowing myself to feel overwhelmed. To hell with you, depression. I am off to create some festive fright for the holidays!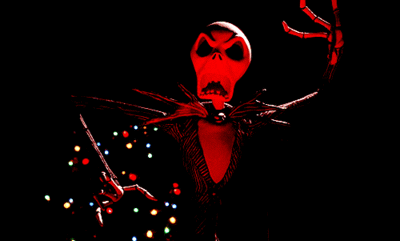 Until next time…