I woke this morning to learn that some fortunate soul (not me) won an insanely large sum of money last night in the lottery. Can you imagine? I wouldn't even know where to begin. It got me thinking, as such situations often do, about where I would like to travel if money was not an issue. Obviously, my mind created this dream list with pre-pandemic parameters in place. When I dream of travel, I tend to dream about how things were, because I don't enjoy the idea of travel as things currently are.
There are many places I wish I had visited before the world went to shit, for now I fear I may never get the chance to experience these places fully. I want to visit New Orleans and walk through the beautiful cemeteries. I want to browse through the boutiques filled with magic and folklore. I want to tour old, historic locations with ghostly backstories. I want to hear the live jazz music and get swept away in the wonder of the night. Forget Mardi Gras, though. You couldn't pay me to be a part of that crowd.
I want to visit the witch museum in Salem, Massachusetts. To walk through the very homes and buildings these women lived in, to see and feel that space…that would be incredible. I am a sucker for historical locations. I honestly feel an energy from old places, like a vibe. I love to feel connected to places like that. I want to visit the Lizzie Borden house, the Winchester mansion, several cemeteries, and Disney World. No, I have never been to Disney. Honestly, the only reason I truly want to go is to ride the Haunted Mansion ride as many times in a row as they will allow. I have zero interest in any other attraction. Just the Haunted Mansion. I have dreamt of seeing it since I was three, and I watched a television special called "Disney's Halloween Treat" that featured the dancing ghosts in the ballroom.
This post is making me a little sad. I have all these places I want to go, but I seriously doubt I will ever get there. The world is never going to be the same as it was before this nasty virus, and I am afraid my list of dream destinations will become unattainable. Damn, now my mood is just completely shot. Sorry, I did not mean for this post to take such a downward turn. I have a lot to be grateful for, so if I end up having to forgo travel then so be it. Things could be much worse, and I can always make my home a spooky little paradise within which I may always travel freely. That is enough for me. For now, anyway.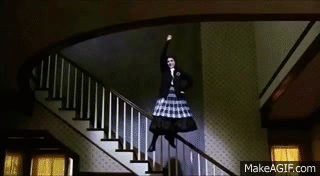 Speaking of travel, be sure to drop by my cemetery for a visit! It's a great place, folks are just dying to get in! http://www.twistedlibracemetery.com